Exclusive to Traxsource 13th May 2022
Released all other platforms Friday 27th May 2022
Spotify PRE SAVE HERE > https://show.co/lbNofQZ
Apple PRE SAVE HERE > https://music.apple.com/us/album/feel-it-single/1619947260?ls=1
Listen on release here > http://open.spotify.com/album/4H8EQLpv6xrUX2xv0eXMAK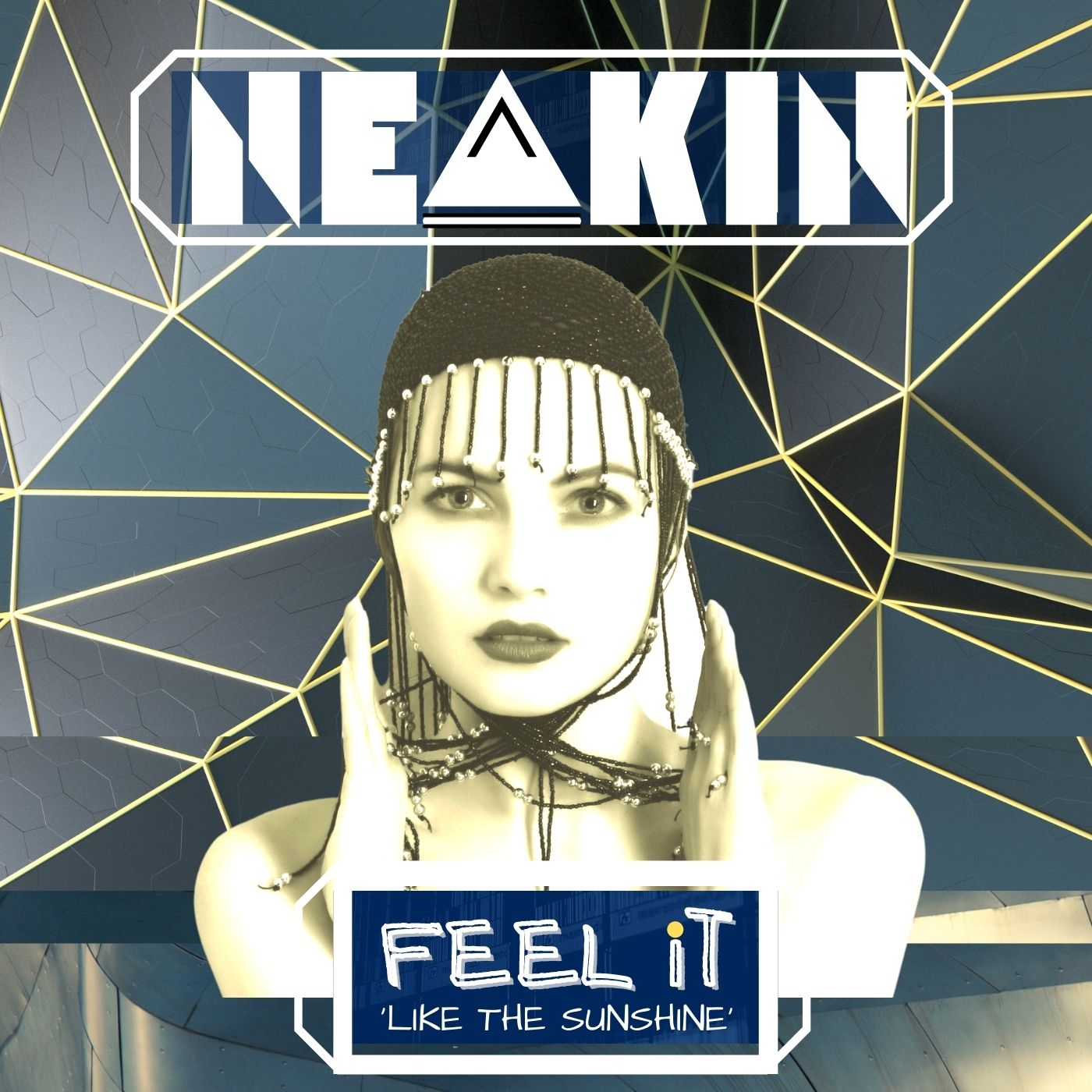 'feel it', is about trying to find the rainbow at the end of the sunshine, with the daily weather playing a big part in each of our life's, along with the power of music, both can turn a bad day into a good one just listening to 5 minutes of music in the sunshine. If you're dealing with issues, or feeling that you're not good enough because of the weather or that, people might be judging you or looking down on you because of their bad day…this might make you feel sad, but it's important to always be there for yourself and too not let other people, natural forces or anything get you down, they do say after the storm comes the sunshine.
'Feel it' is a piano vocal house track created by Neakin with this track; you can't sit still for one moment,
You just want to tap your feet & dance which makes this track great for the summer beach vibes, a sure mover on the dance floor, party, or the Spotify playlist of hidden house gems. Full vocals on the track with catchy soulful vibes; add a dash of rolling drums, the warm groove of a bass line, with an added pinch of sun.
Artist bio:
'''Neakin is a UK DJ/Producer combining soulful house elements with summertime piano vibes.
He started his career many moons ago,294 full moons to be precise, with early large club performances, radio shows & club promotions over the years, Neakin has grafted his way around the UK. He realized after many moons, that creating & playing his music, helps bring him closer to people due to his daily struggles with ADHD, Neakin keeps recording & noting down new ideas constantly towards creating his own unique sound, combining rhythmic focus and unusual sounds & electronic characteristics that he brings to his productions.'''
Endorsements

"This is the best unknown producer unknown" Anon, Music Mag

"A day without sunshine is like, you know, night' Terry Bull, another Music Mag